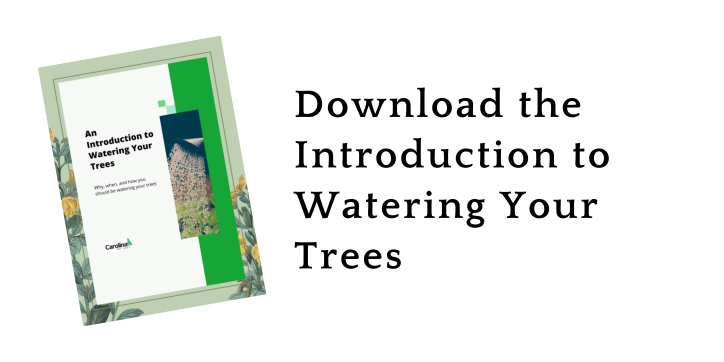 You'll be watering your trees like a pro in no time.
To keep trees healthy when the weather is dry in the Charlotte, NC area, supplemental watering is a must. But watering your trees the same way you may be watering your other plants isn't going to cut it.
This guide will give you the tips you need to keep your trees hydrated and happy!
In our free guide, you'll learn about...

The importance of supplemental watering

The dangers of overwatering your trees

Common tree watering mistakes and how to avoid them
Ready to dig in?

Fill out the form on this page

to get your copy!